Schedule
Friday, September 29th
4:30-6:00 pm – Jazz
6:00-7:30 pm – Contemporary
7:30-8:00 pm – Yoga cool down
Saturday, September 30th
10:00-11:30 am – Ballet
11:30-12:45 pm – Modern
12:45-1:15 pm – Lunch
*Bring a Bag Lunch
1:15-2:30 pm – Musical Theatre
Cost
The workshop is open to all intermediate and higher level dancers.
Minimum age to participate is 11 or by permission.
No Charge for Company Members Who Paid the 2022-23 Participation Fee (RDA)
All others: $100/day
Rachel Bobek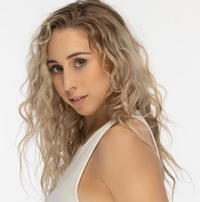 Rachel is a 2018 graduate from Point Park University, where she received a BFA in dance with a minor in Business Management. She is from New Hampshire and started dancing at age three at New England School of Dance. Rachel is a company dancer with Nsquared Dance Company (NH). While at Point Park, Rachel had the privilege of participating in many conservatory works by choreographers including Ronen Koresh, Adam Hougland, Stephanie Martinez, Mark Burrell, Doug Bentz, and Kiesha Lalama. Since graduating, Rachel has worked with Natalie Johnson Dance, Boston Community Dance Project, Pantos Project, Boston's Odyssey Opera, and music artists, including NKOTB & Jay Psaros. In addition to performing, Rachel primarily teaches contemporary, ballet, and improvisation throughout New Hampshire and Massachusetts. During her personal time, Rachel enjoys creating and producing dance films.
Dana Mazurowski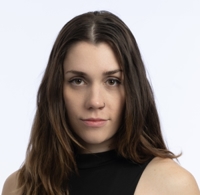 Dana Mazurowski began her dance training at the New Hampshire School of Ballet where she remained enrolled for ten years. There, she trained in numerous styles, including ballet, pointe, modern, jazz, contemporary, musical theater, and tumbling, and danced competitively around the country. In May of 2016, Dana graduated from the Hartt School Conservatory with a Bachelor of Fine Arts in Dance Pedagogy. While attending the Hartt School, she expanded her training in other genres, including Limón, Graham, character, and contemporary dance forms. She had the good fortune to train with renowned teachers and choreographers, including Stephen Pier, Nina Watt, Hilda Morales, Jackie Nowicki, Miki Orihara, Betsy McMillan, Doug Varone, Gregory Dolbashian, and Katie Stevinson-Nollet. During her time at the Hartt School, she also had the opportunity to study abroad for a period in Amsterdam, Netherlands at the Henny Jurriens Foundation. In June of 2016, Dana was nominated by the American College Dance Association to perform at their national showcase at The Kennedy Center in Washington D.C. After moving to New York City in 2016; she began working as a freelance dancer, teacher, and choreographer. She participated in many showcases and projects, including Queensboro Dance Festival, solo work for Nancy Meehan company member Frances Rosario-Puelo, guest performer for Vivid Ballet at Alvin Ailey, Shifting Tides performance at The Actors Fund Arts Center. She danced as a company member with One Day Dance for two seasons. Presently, Dana performs with Bosoma Dance Company and Nsquared Dance Company.
Zackery Betty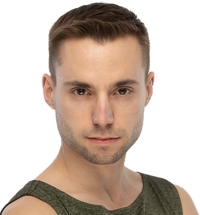 Zackery Betty has served as a dancer, choreographer, Executive Director, and Artistic Director of NSquared Dance. He holds his MFA in Choreography from Wilson College and BFA in Dance from Marymount Manhattan College. He has collaborated with The Palace Theatre, Currier Museum of Art, New Hampshire Humanities, and New Hampshire Dance Collaborative. His choreography has been featured at Lindenwood University, Endicott College,Ballet Hartford, The Palace Theatre, Boston Arts Academy, and New England Dance Project. He's served as an artist in residence at Berwick Academy, Goffstown High School, and Andy's Summer Playhouse. Zackery is currently an adjunct Professor of Dance at Plymouth State University.
He has also been a company member with Keigwin & Company, Tami Stronach Dance, Project 44, City Ballet of Boston, and Ballet Misha. In addition to performing and teaching nationally and abroad, Zackery has been named a Fellow within the New Hampshire Dance Collaboratives's Accelerator program. The Accelerator was designed to support dance professionals as they seek to enhance their artistic content and professional abilities further.