Directions to the Studio
The Clara's Dream auditions will take place in the Lebanon Ballet School Dance Studios. The Lebanon Ballet School is located on the Mall in downtown Lebanon, NH. Best parking is located in the lower parking lot off routes 4 and 120. Entrance to the school is only through the door on the lower parking lot.
The entrance from the Mall Walkway is for Handicapped use only.
Click on the map to download a PDF file of the directions.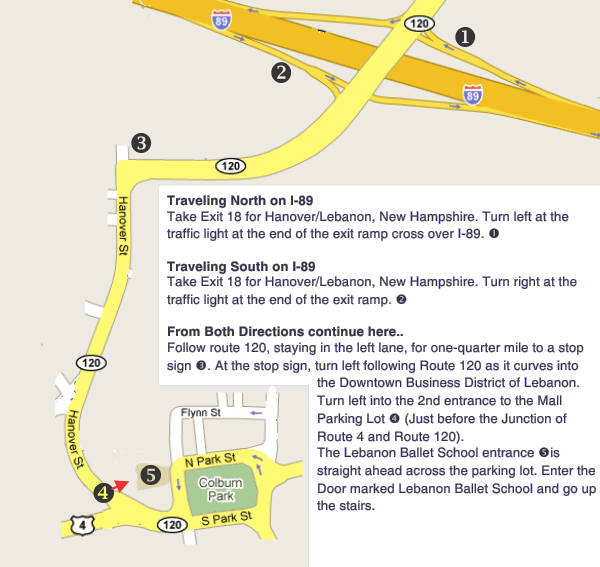 Page Last Updated: 09/8/14